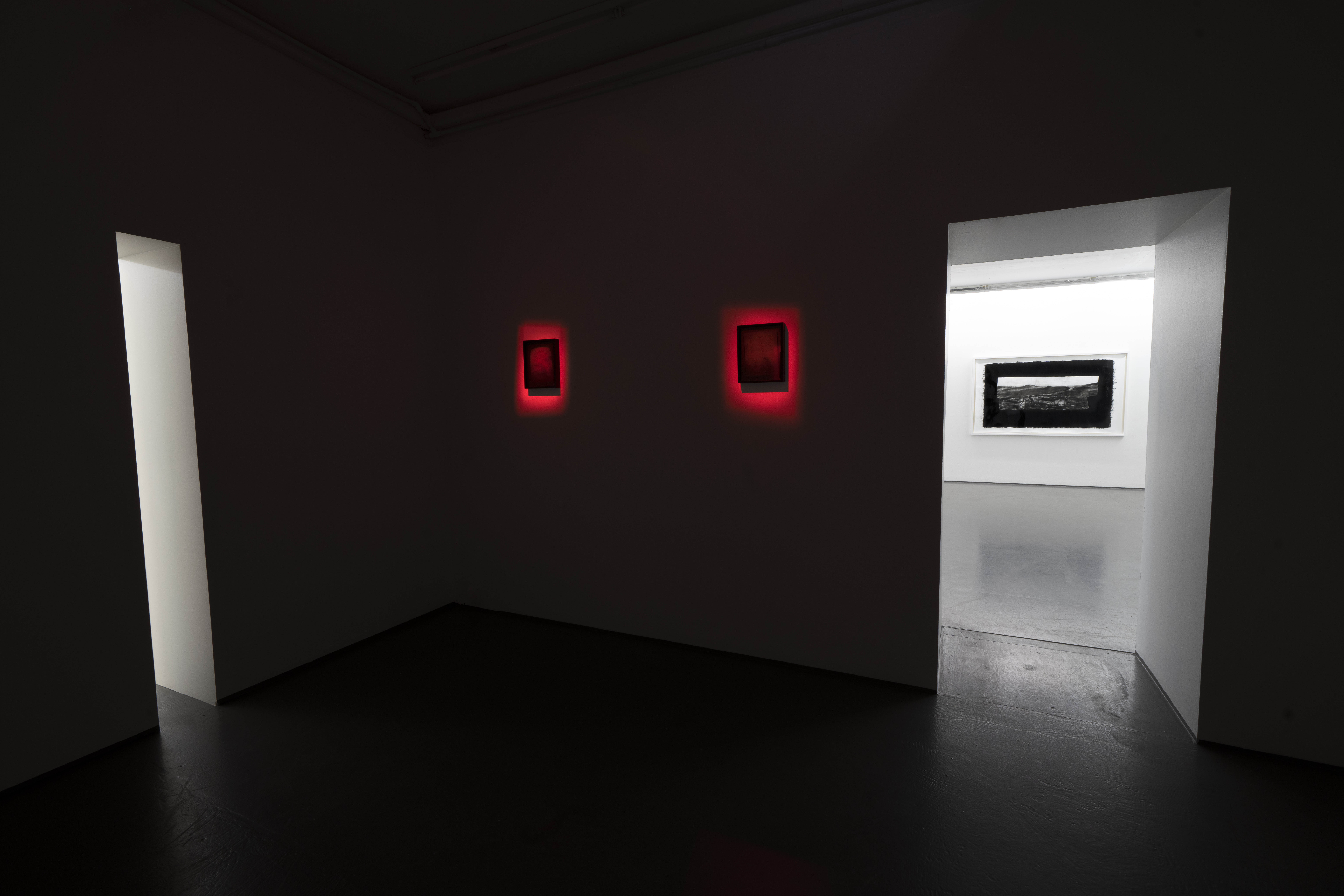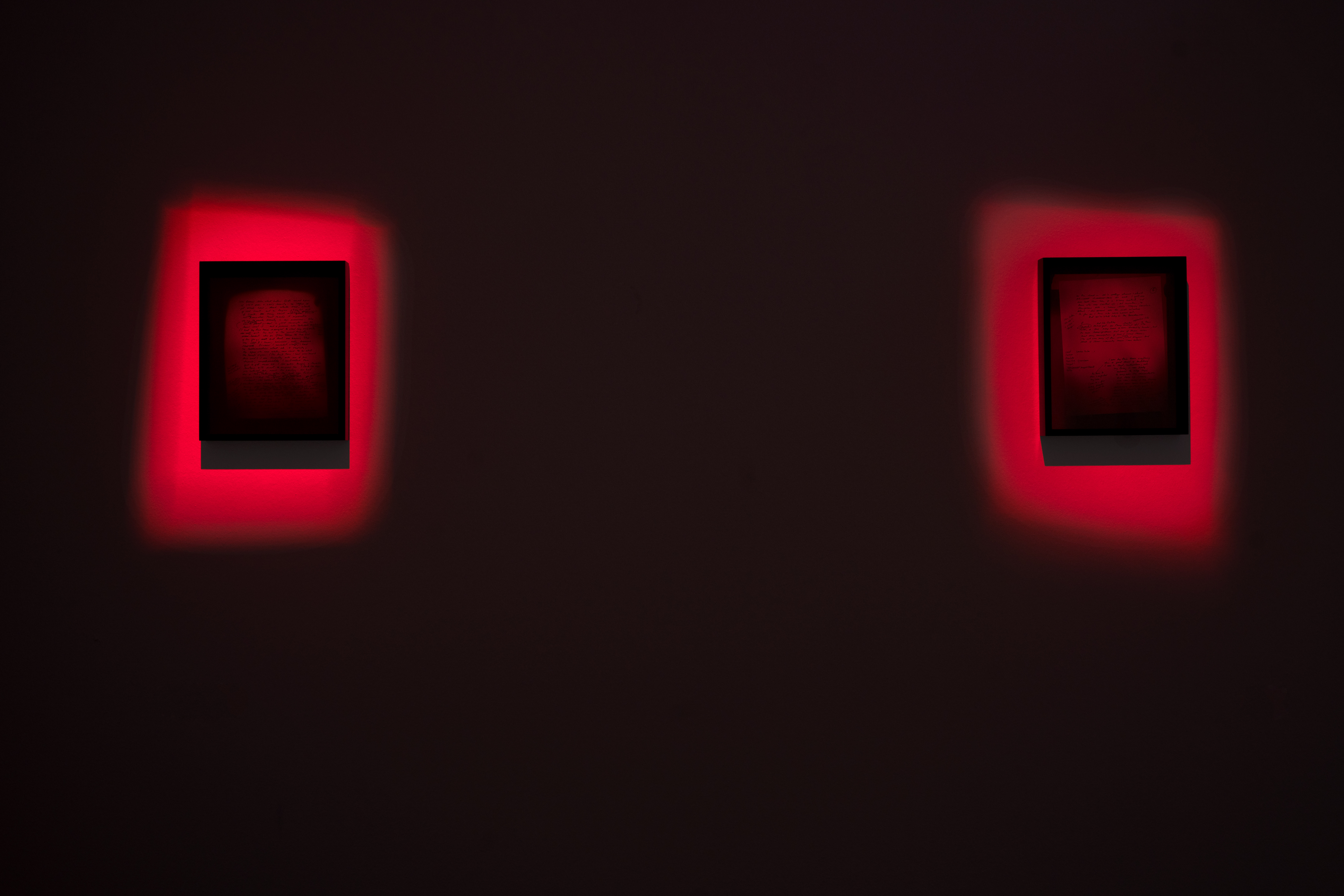 A beautiful trait of Brittany Nelson's work is that in taking care of others, through photography, she addresses in a radically delicate way the devastating effects on individuals—and I would say also on technology—of compulsory heterosexuality. —Chus Martínez, "I Want to Touch the Cosmos with My Eyes", Fotogalleriet, upcoming, 2022

Fotogalleriet presents the first solo exhibition in the Nordic countries of American artist Brittany Nelson. Working with photography through chemical techniques from the 19th and 20th centuries, Nelson unveils the queer unconscious of technology.

Brittany Nelson's work rewrites photography's history. As one of the most exciting artists of her generation, Nelson presents a critique of Western ideas around the exploration and colonization of space, and poses it against modernity and neoliberal ideals of progress.

Nelson produces some of the world's largest "bromoil" prints, referring to a technique from the 1920s. Bromoil—a romantically charged handmade process that replaces the silver used for photographic prints with lithographic inks—embodies Nelson's search for a different relationship between representation and technology. Using this photographic method, she re-contextualizes historical and modern science fiction and technological developments, including NASA images produced by robots known as "rovers."

The works exhibited at Fotogalleriet are landscape photographs of Mars, a planet often representing both the future and the past in the public imagination. Nelson's works appropriate images from the vast archives of the Mars rover Opportunity. The robot lived alone on the planet for 14 years and stayed functional well beyond its initial expected lifespan. The artist reclaims an unconscious life to the robot. In thinking of it roaming the planet as a search for companionship, Nelson considers the rover a "queer icon."

Nelson's work is interference, a glitch in the hundreds of thousands of files transferred to Earth from 70,404 million km away through space. Her work complicates these images, which are both science fiction in practice and form part of the world-conquering discourse of space travel—a similarly male-dominated realm as photography.

Meet Me At Infinity will include various new productions tackling ecology, futurism, and techno-fetishism. As part of Fotogalleriet's program, the exhibition addresses and challenges established structures and norms in and outside the art field. It links the artistic program to other fields such as politics, society, health, space exploration and technology. Furthermore, Meet Me At Infinityprescribes that photography and the aesthetic field should not merely act within society, but also pose demands.

Curators Chus Martínez and Xiaoyu Weng, and artist and writer Himali Singh Soin have been invited to contribute texts to the exhibition book.

On the opening night, award-winning novelist and queer legend Gerd Brantenberg will read unpublished texts. Fotogalleriet's Artistic Director, Dr. Antonio Cataldo, and Director of CAP Saint-Fons (Centre d'art de Saint-Fons) Alessandra Prandin will hold inaugural speeches (Brittany Nelson's solo I Wish I Had a Dark Seawas held at CAP Saint-Fons in spring 2022 and paved the way for the Oslo exhibition).