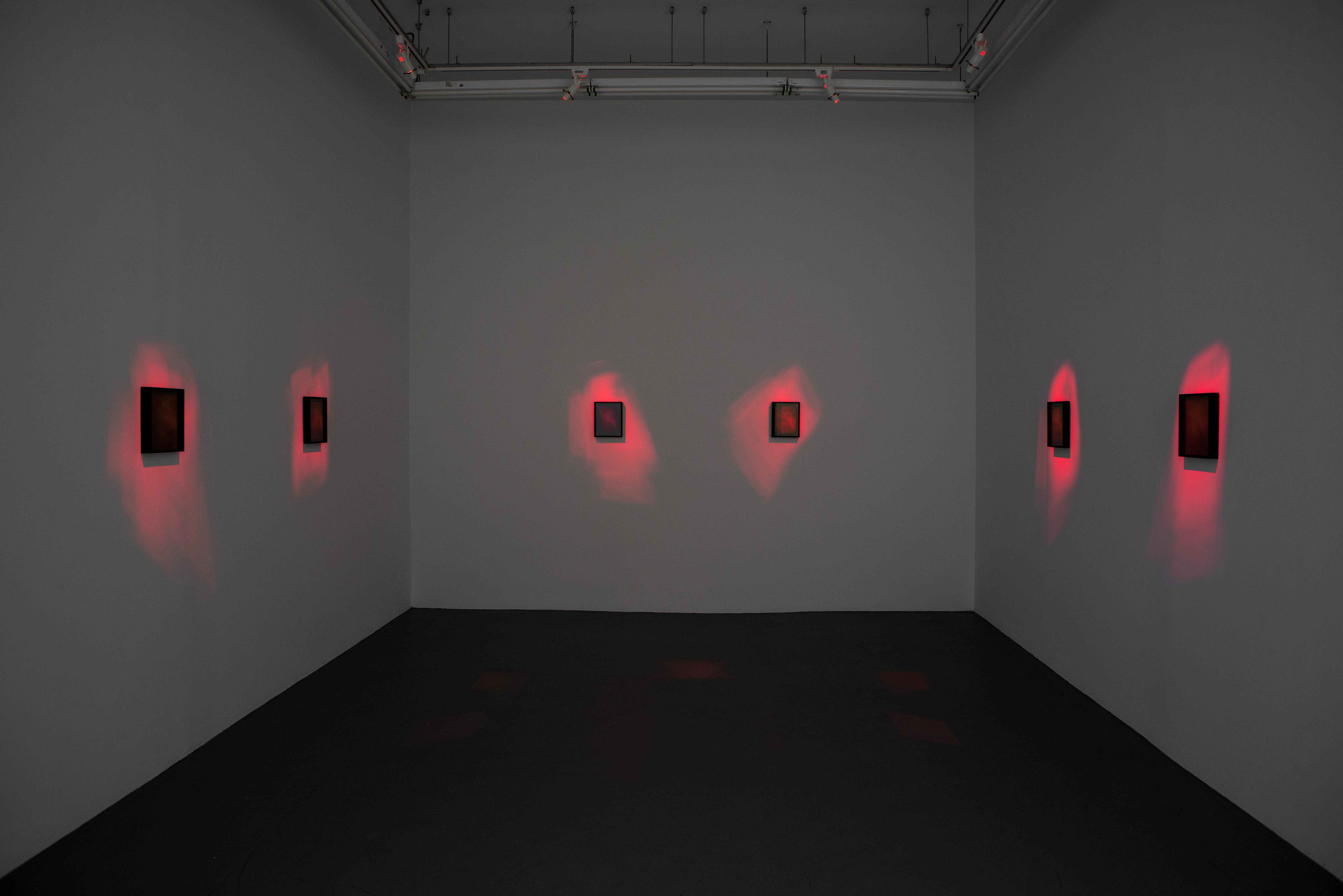 Tiptree's Dead Birds, Page 1 - 6
Glass plate reflective holograms, 2019

James Tiptree Jr., really Alice B. Sheldon, insulated herself with a male pen name and male narrative voices in the 1970's in order to discuss her closeted sexuality. Working with Sheldon's biographer, Julie Phillips in Amsterdam, digital scans of a series of six hastily handwritten letters from Sheldon were obtained titled "Tiptree's Dead Birds". Writing as Tiptree, she details all of the women who had rejected her in her lifetime. These letters read as an epitaph to a lifetime of isolation. With the original documents subsequently lost, the scans were captured as glass plate refelctive holograms to replace the physical form of the letters, and to provide a window into Sheldon's alternate universe.